At Bonditex we work to give high quality added value to our customers' fabrics. We do this through our formulations, which are part of the company's know-how, using products free from hazardous chemicals and with sustainable and recycled materials.
Our plan for the future foresees specialisation in highly technical fabrics, the expansion of our facilities, as well as the acquisition of advanced machinery, all to provide finishes to meet the advanced expectations of new projects and developments.
We work continuously to offer a service that is represented by values: Experience, Creativity, Productive capacity (human team, machinery, facilities), Respect for ecology, Ability to face challenges and develop solutions.
ISO 9001:2015
Bonditex presents the certification granted by Bureau Veritas Certification of its management system for the development and production of technical textile finishes from lamination, coating, bonding and impregnation processes. We are up to date, with all the guarantees for a well done job.
Caring for the environment requires more than just words
BONDITEX S.L. is strongly committed to helping to conserve the environment, and to this end its actions embody a positive, proactive attitude to sustainability, as the company implements tangible improvements to its corporate performance and environmental management.
All our experience is aimed at achieving the highest quality while meeting one strong commitment: to care for our environment and society as a whole
In its whole-hearted commitment to innovation and to caring for the environment, BONDITEX S.L. will continue to adopt the most advanced textile technologies. The company is firmly committed to OUR ENVIRONMENT, to SOCIETY and to QUALITY in all its activities, seeking to generate positive impact at social, environmental and economic level.
OUR HISTORY
Here are some of the milestones in Bonditex's history that have made us a benchmark in the fabric finishing sector, and a company that is completely open to the future.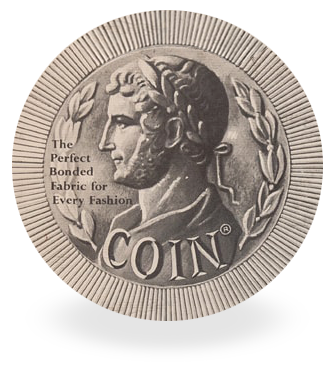 OUR STORY BEGINS
Creation of the worldwide franchise COIN INTERNATIONAL. Lamination of fabrics, ladies' knitwear.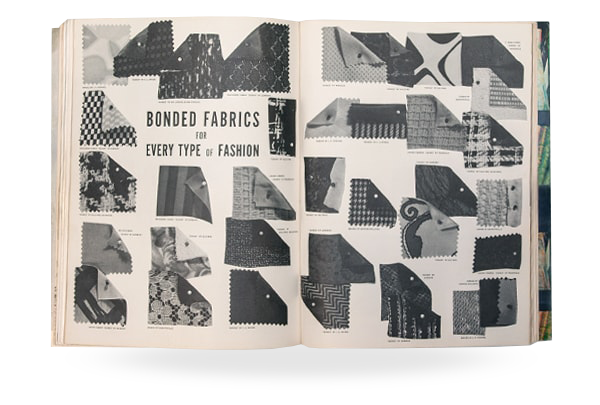 NEW AREAS
Introduction of new production areas, in sectors such as upholstery, lingerie, automotive and home textiles.
R&D
Creation of an R+D laboratory, with the aim of directing the company's production towards technical fabric finishes.
NEW LOCATION
Change of location from Riells i Viabrea to the new location in Massanes, with the construction of 3,420m2 of industrial warehouse space.
NEW MACHINERY
Purchase of a new HOTMELT laminating machine, with 240 cm finishing width.
CHANGE IN SOCIETY
Structural and institutional change in the company.
EXTENSION AND IMPROVEMENT OF FACILITIES
At the end of 2018, major works began on the extension of the production area and the acquisition of an additional 990m2 of surface area for the implementation of a larger warehouse. Improvements are also being made to the existing facilities.
MACHINERY EXPANSION
Purchase of a second HOTMELT laminating machine with a finishing width of 240 cm.
NEW MACHINE
Purchase of a new HOTMELT laminating machine with a special finishing width of 320 cm.
THE WAY WE WORK
At Bonditex, we apply elaborate work protocols aimed at offering our clients innovative solutions, the best quality and the optimum price in textile finishes. Each project is important to us, and limits are set by imagination and creativity.
STANDARD 100 by OEKO-TEX® CERTIFICATION
LABEL FOR TEXTILES TESTED FOR HARMFUL SUBSTANCES
The STANDARD 100 by OEKO-TEX® certification is the most widely used eco-label in the world to guarantee that labelled textile products have been tested for more than 300 harmful substances.
Certification is based on the scientifically based OEKO-TEX® criteria catalogue and neutral laboratory tests, taking into account numerous substances, both regulated and non-regulated, that could be harmful to health, as well as preventive parameters. In many cases, the limit values set for STANDARD 100 by OEKO-TEX® exceed national and international requirements.
GREEN ENERGY
At Bonditex, we are committed to renewable energies and aim to reduce our environmental footprint, which is why we use Green Energy from wind power technology as an energy source for all our industrial processes.
We fight with energy for the preservation of the environment.
ECO-SUSTAINABLE MEMBRANES
To reduce the environmental impact at Bonditex, we use 3 types of sustainable membranes:
Membranes from renewable sources
These are membranes that include part of the raw material from renewable sources, reducing the use of raw materials from the petrochemical industry.
Compostable membranes
These are membranes made from compostable raw materials and from renewable sources..
Recycled membranes
These are membranes that include recycled material from waste or leftovers from the industrial processing of membranes.
Please get in touch to request more information, clarify doubts, or check other availabilities. eWe'll be happy to help. Leave us your details and we'll contact you as soon as possible.
C/ Joaquim Ruyra, 10
Ctra. C-35 Km 71,20
17452 Massanes
Tel. 972 86 56 96
Fax 972 86 56 95
info@bonditex.com